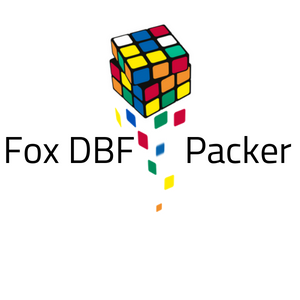 Optimise your FoxPro applications by removing records that have been marked for deletion but are still using space on your Hard Drive. The tool can be used to pack dbf files from:
- FoxPro 2.0, 2.5, 2.6 (DOS)
- FoxPro 2.6 (Windows)
- Visual FoxPro 3.0, 5.0 and 6.0
Download a free Trial Version - Click Here

Buy the Full Version now for EUR9.99 - Click Here
You can use the tool manually by specifying a folder, and all dbf's in that folder are packed and reindexed automatically. The tool can also be scheduled to run with a switch so that it can execute on automatic mode, leaving you a log file on the results of the process.

Files to pack cannot be larger than 2GB.

The demo version only packs 5 files in a folder, and cannot be run on the T Switch (Open and close automatically).

To run on automatic mode, it is suggested to create a batch file with one command,
dbfpack.exe T x:\folderO

The full version only costs EUR 9.99. You can purchase online through our payment partner, you can use PAYPAL or any major credit cards.